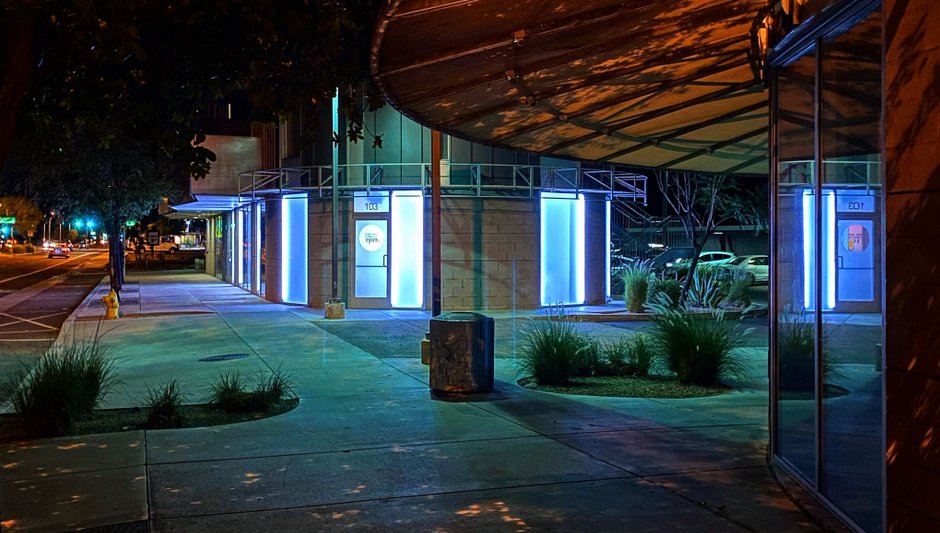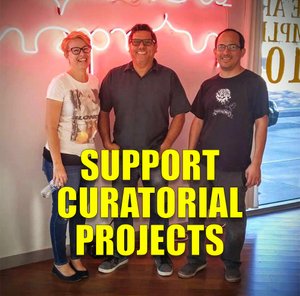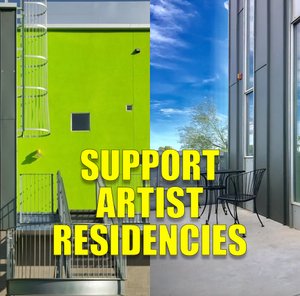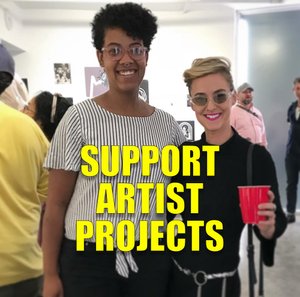 DONATE
Fine Art Complex 1101 is supported by public and private donations. We are always in need of continuing support in order to ensure that our programs are growing in both scope and quality. Unlike bigger institutions, a small donation makes a significant impact in the FAC 1101 budget. Consider becoming a donor today and help support the kinds of exhibitions and services offered by the FAC.
PROGRAM SUPPORT
At FAC 100% of your donation money goes directly to supporting our programs. We have 4 levels of donations: Platinum, Gold, Silver and Bronze. Our donors are invited to artists talks, special events and an annual collectors social as our way of saying thank you for your support. We also make works available to our donors at a 'patronage discount' that reflects their level commitment to our programs.
Platinum Patron:

$1,500 or more.

Gold Patron:

$500 or more.

Silver Patron:

$250 or more.

Bronze Patron:

$100 or more.
INSTITUTIONAL SUPPORT
In addition to private patronage we also invite public and corporate sponsorship at a higher level of commitment. This includes partnering to support traveling exhibitions, growing the endownment of the FAC, and sponsoring the production of public and corporate artworks. Larger sponsors help to secure the long term goals and success of the FAC by becoming Foundation supporters. Foundation supporters are recorded as Foundation Sponsors, Benefactors, Guardians and Champions based on their level of committment to the kinds of projects that are promoted by the FAC.
Foundation Champion:

$25,000 or more.

Foundation Guardian:

$15,000 or more.

Foundation Benefactor:

$10,000 or more.

Foundation Sponsor:

$5,000 or more.
We are proud to represent the interests of emerging and established artists as well as helping Arizona to become an internationally recognized art capital. Please contact us today if you would like to make a donation. Every donation makes a difference, and we accept donations year around. We hope to see you at an FAC wxhibition or event somtime soon.
DIRECT SUPPORT FOR ARTISTS & CURATORS
In addition to programming support and institutional support, we also facilitate direct support for artist and curatorial projects as well as short and long term residencies. These are one-to-one, project based donations where a patron can select the artist and/or project that they want to make a direct one-time contribution to. 100% of the money donated goes directly to the artist, project or residency in order to allow it to be realized within the given timeline thart is set out in the proposal. Click on any of the links below to see if there is a project that you'd be interested in supporting today or contact us directly at fineartcomplex@gmail.com.